Azimut | Benetti is the world's Leading Superyacht builder
---
Category: News
Nov. 28, 2022, 7:59 p.m.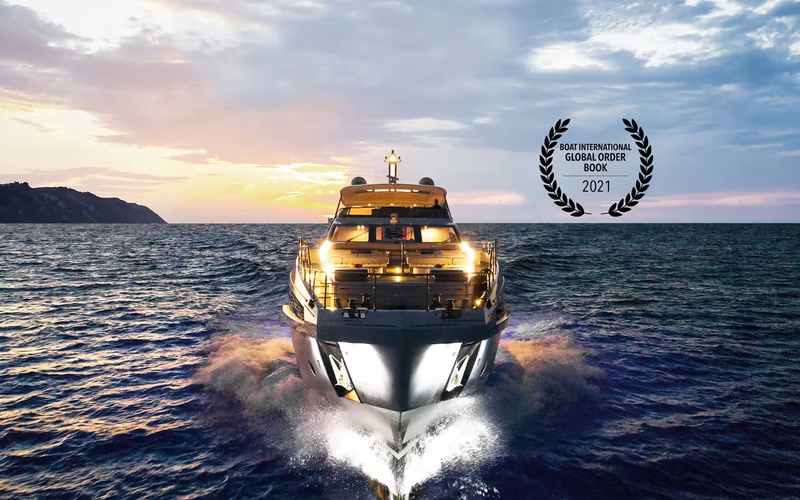 The Global Order Book 2021, the ranking published each year by highly reputed UK magazine Boat International to report on industry trends for yachts over 24 metres in length, based on actual order data, has recognised Azimut|Benetti Group as the world's top super yacht builder, with 100 projects over 80 feet totalling 3,521 metres in length.



The report by Boat International took account of work at 179 shipyards worldwide where yachts over 24 metres in length are built, revealing that top ranking Azimut Benetti has a 12% share of the market in this segment based on the 821 projects analysed, with a lead over the second ranking player of 16% in terms of number of projects and 432 metres by length.

This recognition takes on a special meaning this year when we remember the difficulties faced over the last 12 months by the yachting industry, like the economy as a whole, as a result of the crisis caused by the pandemic.
Giovanna Vitelli, Group Executive Vice President: "A challenging season awaits us, but we have got off to the best of starts, with an already sizeable order book (80% Benetti and 60% Azimut Yachts) and a total of 9 products in the pipeline with launches planned over the next 10 months."