SUNREEF 80 ECO: A GREEN YACHTING REVOLUTION
---
Category: News
Nov. 28, 2022, 7:45 p.m.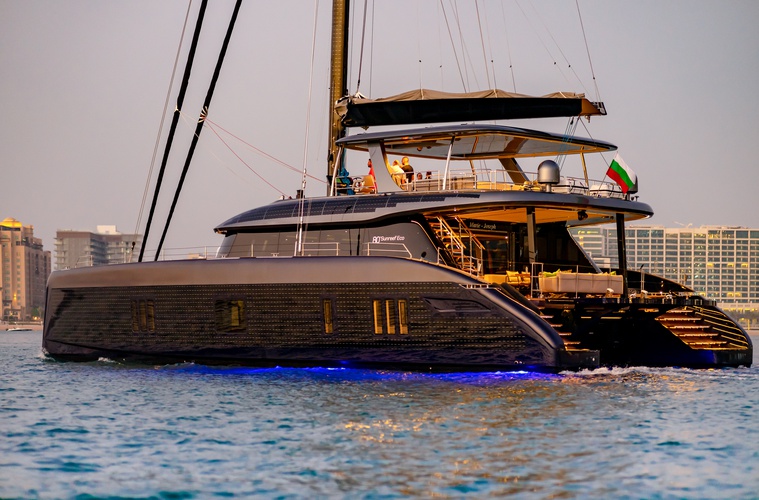 Sunreef Yachts proudly reveals the first pictures of the solar-electric Sunreef 80 Eco under navigation in Dubai. The luxury catamaran is a fully-autonomous craft using revolutionary green tech for fuel-free cruising in total silence and luxury.

With her ultralight composite-integrated solar panels built into the hull sides, mast, superstructure and bimini roof, the Sunreef 80 Eco is a pioneer in green yachting.

Equipped with advanced electric engines and a hydro-generation system, the Sunreef 80 Eco provides the smoothest e-motoring experience and is able to generate energy while under sail.

The catamaran's smart energy management system along with custom-engineered batteries and an innovative air conditioning provides top energy efficiency for a sustainable cruising experience.